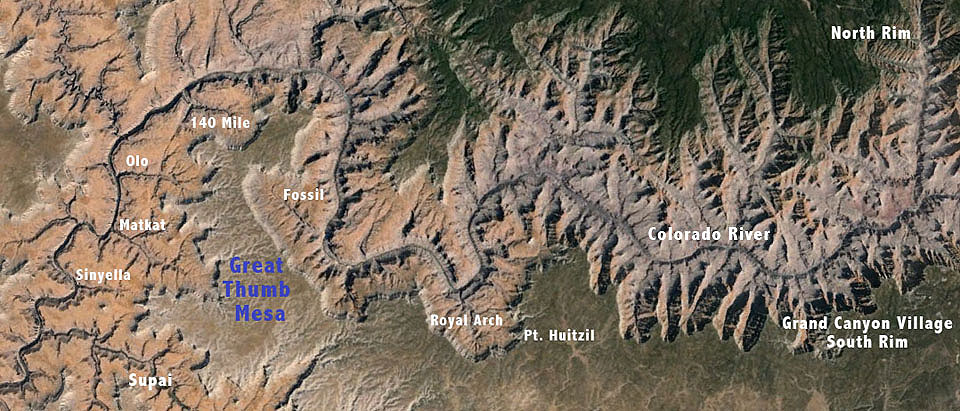 Matkatamiba Canyon
Grand Canyon river runners know Matkatamiba Canyon well (AKA Matkat). More recently, technical canyoneers visit via 150 Mile Canyon. But to backpackers it's a mystery. How would you get there? The way to Matkat isn't easy, but the fastest route is off Great Thumb Mesa southeast of Towago Point. No matter how get there, the slot in the Muav limestone at the river is mighty fine. In fact it's marvelous! A perennial spring has sliced the Muav over eons to produce a narrow slot full of climbing fun. Bring your sticky shoes and see if you can stay dry. Most river runners stop at the patio, but follow the photo sequence to see more delightful places further up canyon.
Thanks to Todd Martin, Rick Demarest, and Rich Rudow for photos
Click on the first photo to see the full scale images.