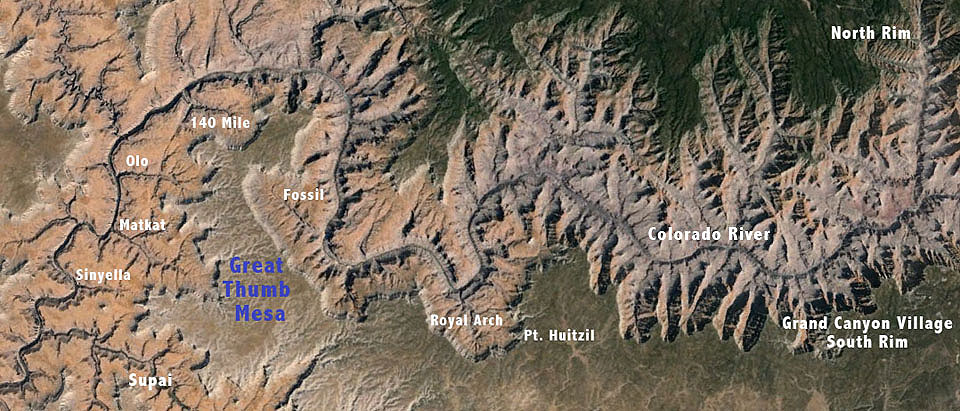 Olo Canyon – Great Thumb's crown jewel
Who would have thought that this would be the hardest album to put together yet? In 2008 Todd Martin, Brian Alleyne, and Rich Rudow descended Olo Canyon from the top pioneering the beautiful but difficult North Rim approach down 150 Mile and up Matkat, crossing the river by packraft. It was the hardest slot canyon approach attempted up to that time taking 3 days to reach, but Olo was so stunning that it has since been visited again, and again, and again via this arduous route. Each time brought different light and moods with hundreds of photos.
Olo Canyon is simply one of the most beautiful places on the Planet. It's hard to fathom that statement when Grand Canyon itself is one of the seven natural wonders of the World. But not all tributaries within Grand Canyon are equal, and when canyoneers compile their list of favorites, Olo is always near the very top. Olo Canyon slots up in all three limestone layers – the Redwall, Temple Butte, and Muav. For that reason it's quite unique. It's not the longest slot, nor the deepest, nor the wettest, nor the hardest. But pound for pound each rock layer delivers astounding beauty. Everyone should have a chance to see this place once their lives.
As you might imagine, selecting a just handful of photos from a huge library was difficult and some really great photos didn't make the cut, but we hope you're blown away by the stunning images shown here. Thanks to Todd Martin, Rich Rudow, and Rick Demarest for photos.
Click on the first photo to see the full scale images.