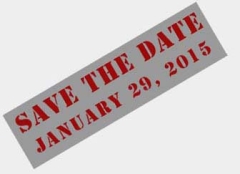 Please join Klaus Gerhart from Uber Adventures
and
Sonny Lawrence from the Coalition of American Canyoneers
for an evening of celebration and camaraderie.
Celebrate!
…the efforts of the Coalition of American Canyoneers to reopen Eaton Canyon
Celebrate!
…the grand opening of California's ONLY canyoneering store and America's premier provider of technical canyoneering instruction: UBERAdventures!
Support!
… the Coalition of American Canyoneers in their ongoing cleanup efforts
Who:
•
The Canyoneering Community and our Friends
What:
•
Wine & Cheese Mingle, Raffle, and Introduction to the CAC
When:
•
Thursday, January 29, 7:30pm – 9:30pm
Where:
•
Uber Adventures, 21901 Devonshire St, Chatsworth, CA 91311
Why:
• Check out the new Uber Adventures canyoneering store and classroom
• Learn about the Coalition of American Canyoneers
• Meet more of your sporting community
• Have a glass of wine/soda and nibble on some cheese & crudités
• Enter the raffle to win hats, calendars & books donated by Imlay Canyon Gear, and hardware, soft goods, & technical gear donated by Uber Adventures
• Turn $20 into $40 while helping the CAC reach its goal to buy a portable pressure washer for graffiti removal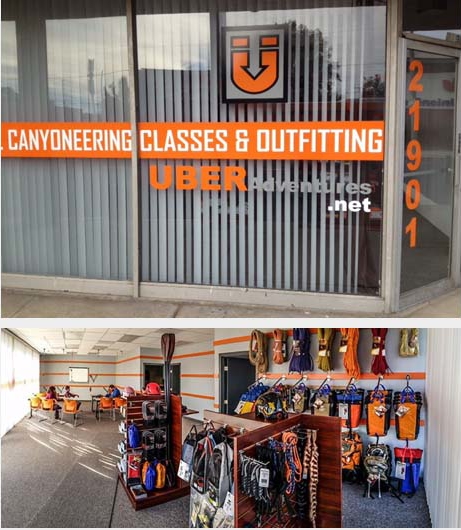 Make a Donation to the Coalition of American Canyoneers of $20 or more
and
Receive 10% off one of Uber Adventures' Canyoneering Courses (Technical, Advanced, Level 3/Leader, Rescue)
A $40 value!

While the Uber Adventures website and online store is not quite up-and-running, please make a mental note to check it out at the end of February at www.uberadventures.net.
In the meantime, upcoming courses, workshops, events and UBERFests are posted on its community arm: California Canyoneering
Uber Adventures carries select gear and goods from the following manufacturers: Imlay Canyon Gear, Black Diamond, Kong, Singing Rock, Trango, Wild Country, Sterling, BlueWater, Grivel, CAMP, Climbing Technology, Todd Martin, Rick Ianiello, Beal, FiveTen, Adidas, Supai Adventure Gear, Cassini, CanyonWerks, SMC, NeoSock, Sharp End Publishing … with new Petzl and Rodcle relationships are in-the-works.